Religion is part of our daily life and to some extent defines who we are, these religions have their own system of behaviours, practices, morals, etc. One of these religions that caught my eye is Adonitology.
Adonitology is the twenty-first religion in which adherents worship the curly butts of women and King Adonis, the founder of the religion, who is believed to be an incarnate version of God.
The religion with more than 20 million followers worldwide is known for empowering women with big curves and butts and also for helping its followers achieve enlightenment and happiness.
Adonitology Church.
Just like any other religion, Adonitology has its own place of worship called the Church of Adonitology. The church was also founded by King Adonis who is often referred to as the Heavenly Father.
According to the church's website, the great mission of the church is to create a world filled with the love of King Adonis, peace, harmony and prosperity.
Through the church, King Adonis aims to empower Callipygian women (women with big, curvy butts) and individuals to discover self-love and acceptance for themselves and spread it to their sisters, families, communities, countries and the world.
When was Adonitology founded?
King Adonis founded Adonitology in 2009 as a religious movement for women with curves and New Age thinkers.
It is alleged that he was visited by three celestial beings, the angel Elishamm, Jesus and the Holy Spirit, on January 3, 1996. After the visit, he realized that he had incarnated God again.
He was directed by the angel Elishamel, who had a curvy booty, to establish a religion for women with curvy butts, but was told to wait for the appointed time. In 2009, he embarked on a mission to spread the teachings of Adonitology around the world.
Who is King Adonis?
King Adonis I is a famous composer and singer, and as you are now known as the founder of Adonitology. His estimated net worth is $628 million, making him the second richest religious leader in the world after televangelist Kenneth Copeland.
King Adonis is able to amass such a huge amount of wealth, thanks to the success of Adonitology and his many stakes in many industries including media, real estate, corporate stocks and many more. He owns 100% of Dream City Universal Inc. , a media arm of the Church that produces and produces television and film content.
As founder of The Church of Adonitology, his stake in global real estate investments through for-profit church companies is $247 million, and his stake in media holdings is estimated at $100 million. Adonis recently bought NFT Group for $10 million.
Adonitology book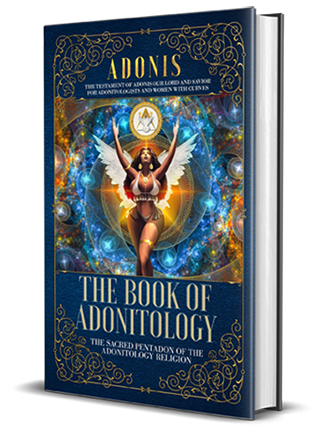 Modern religions such as Christianity, Islam and Judaism have books that contain the practices, morals, beliefs, prophecies and morals of the religion. As Christianity has the Bible. Islam the Qur'an. Adonitology also has an Adonitology book.
The book is believed to be the supreme authority and the living source of all Adonitology teachings. It is believed to be sacred because it contains the traditions, ritual practices, morals, and laws of religion. The book was written by King Adonis and published as the Adonai Bible in 2011.
following
Followers of Adonitology are called an Adonitologist, and according to the traditions of religion, an Adonitologist is a fully enlightened being who has completely transformed his opinion of the three ills of life which are poverty, self-destruction and ignorance.
As mentioned earlier in this article, Adonitology is estimated to have over 20 million followers worldwide. Although many of her followers are mostly from North and South America, some followers are now found in other parts of the world such as the UK, Greece, Asia and Africa.
(Visited 13 times, 1 visits today)